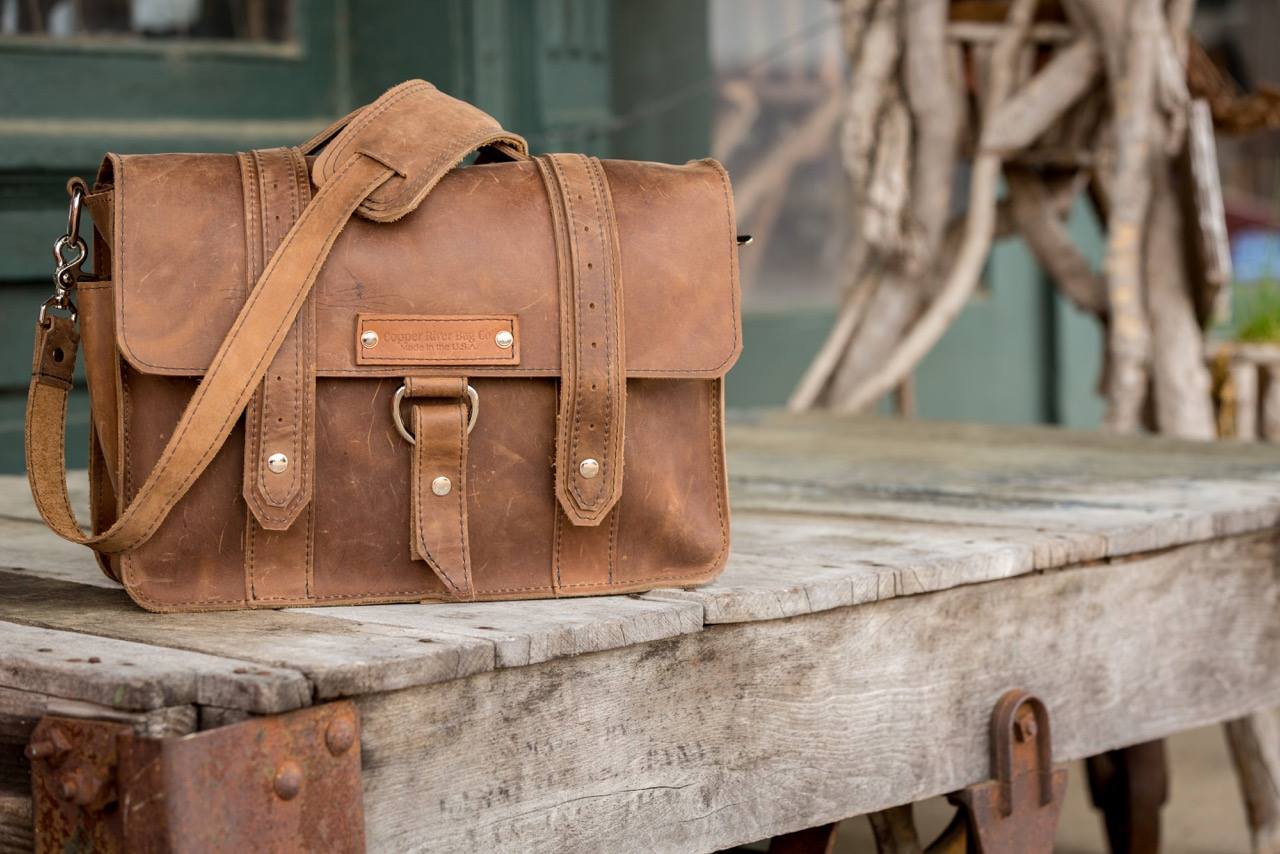 "No two bags are the same here at Copper River Bags." How? Well, it's simple: no assembly lines here, no machines for mass production, no inventory - only people. People with a passion to design and create products with you in mind. We take an old world style process of leather working and apply it to the new world ways. Whether you're looking to hike through a mountain forest or make that morning commute through an urban jungle, the items you carry with you are just as important as what you carry them in. We here at Copper River Bag Company understand that. Our mission here is to create an heirloom - a quality product that will outlast anything and everything you put it through, outlasting what your kids put it through, and outlasting what their kids put it through. Not only are our bags rugged and sophisticated - they are truly one-of-a-kind. No matter your style preference - we've got the bag for you. From our sleek and timeless "Voyager" style to our vintage "Courier Mail Bags" you can not go wrong with your very own piece of history.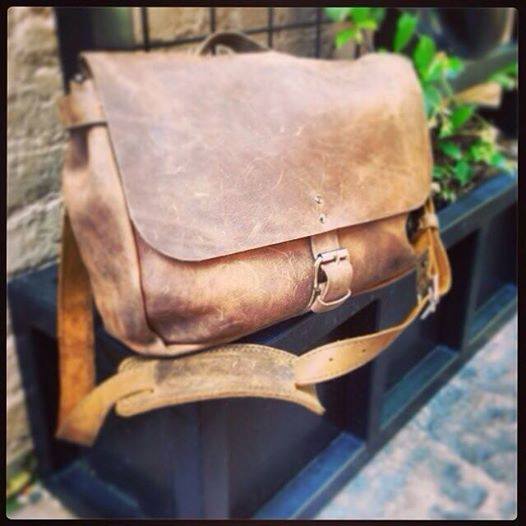 We start with leather made in our tannery in Northern California. Once your order comes in, we carefully select a leather hide that has it's own characteristics, lay it out and begin the painstaking process of cutting all the pieces. From there, the pieces are sent to our manufacturing room where we pound the holes, add the hardware and set the rivets. It then travels to our seamsters, where they thoughtfully sew it all together. Each bag is made one at a time with utmost attention to detail. Our bags are all handcrafted by top notch artisans right here in the United States. Each one of our craftsmen are trained to produce items with precision and care, and the quality of their work shows through their results. This individuality shines brightly in each of our products creating a one of a kind, authentic piece in which no two are alike. Whether you are a professional, retired, mother of five or a photographer, all of our bags can be used as a briefcase, laptop bag or camera bag.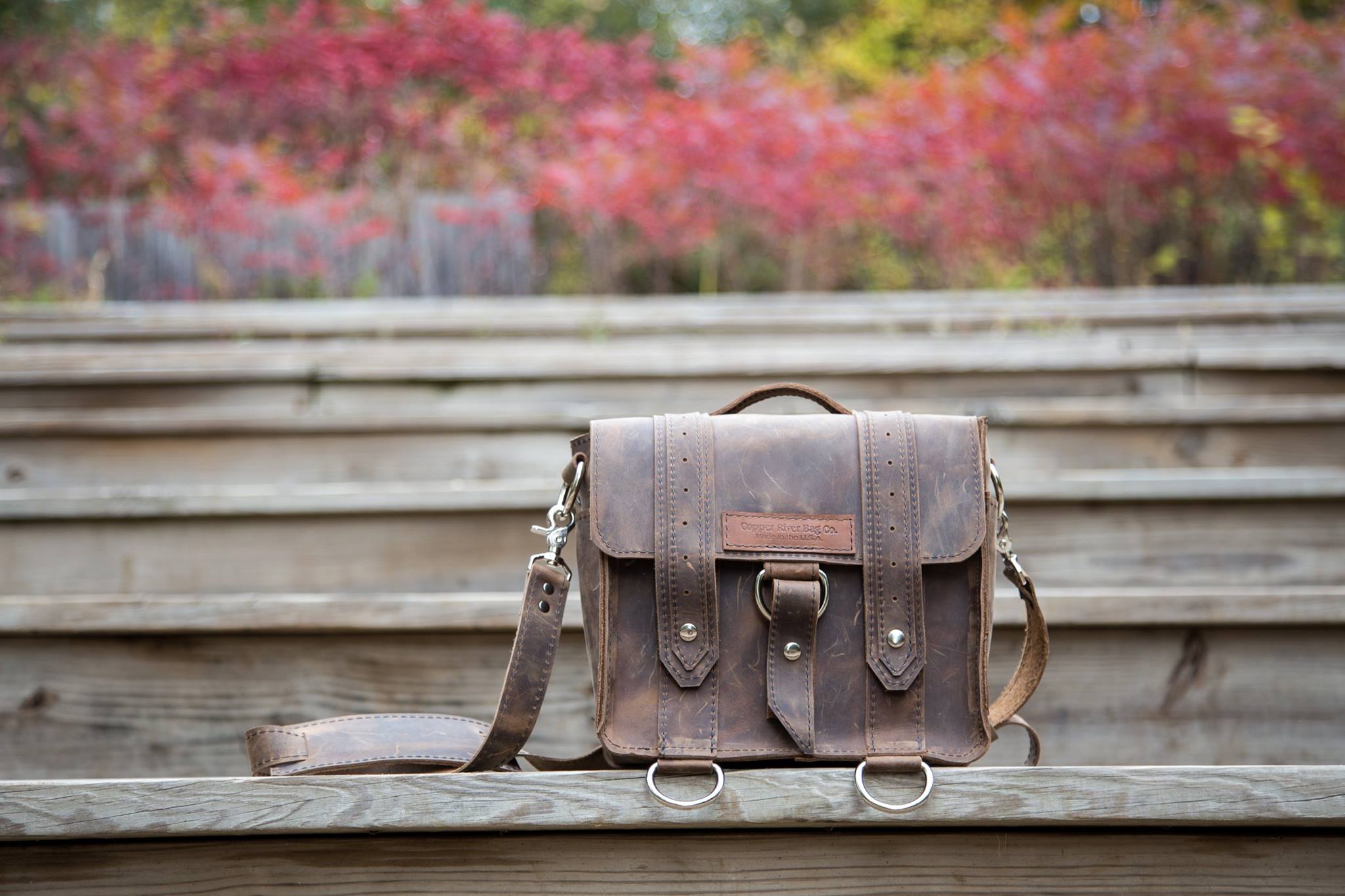 Our bags will cause your fellow commuters and airline passengers to stop you and ask where you found such a unique, well worn and incredible bag. If you don't like compliments, you won't want to walk into your boardroom or across your campus with one of our leather bags. They make a profound statement and tell your story (what you spill on it, how many rain storms it's been carried through) of originality and unique individuality.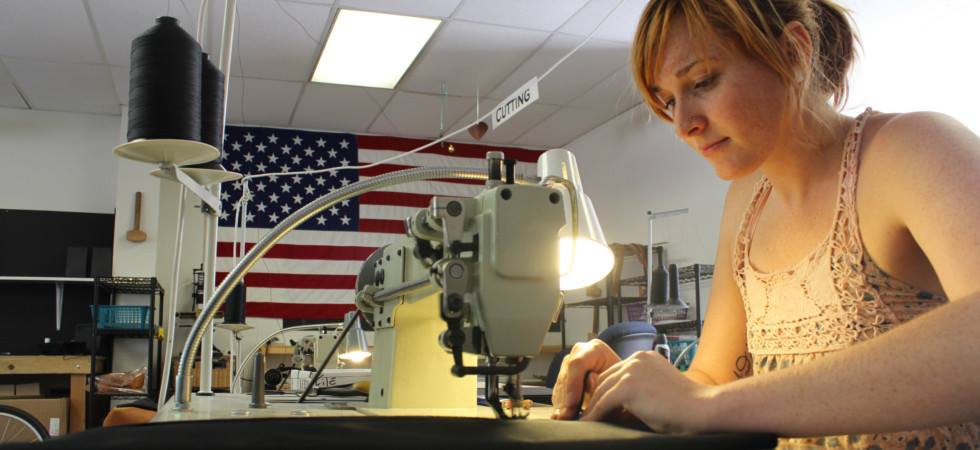 Copper River Bags are timeless quality with thoughtful attention to detail. They are also of a quality of full grain leather that is meant to last long beyond today's current fashions fad. Made with the greatest of care, right down to the stitch of every single bag is top notch. We understand when one invests in a product, the purchase is meant to do more than just look good. It is made to save time and add value to invaluable everyday experiences.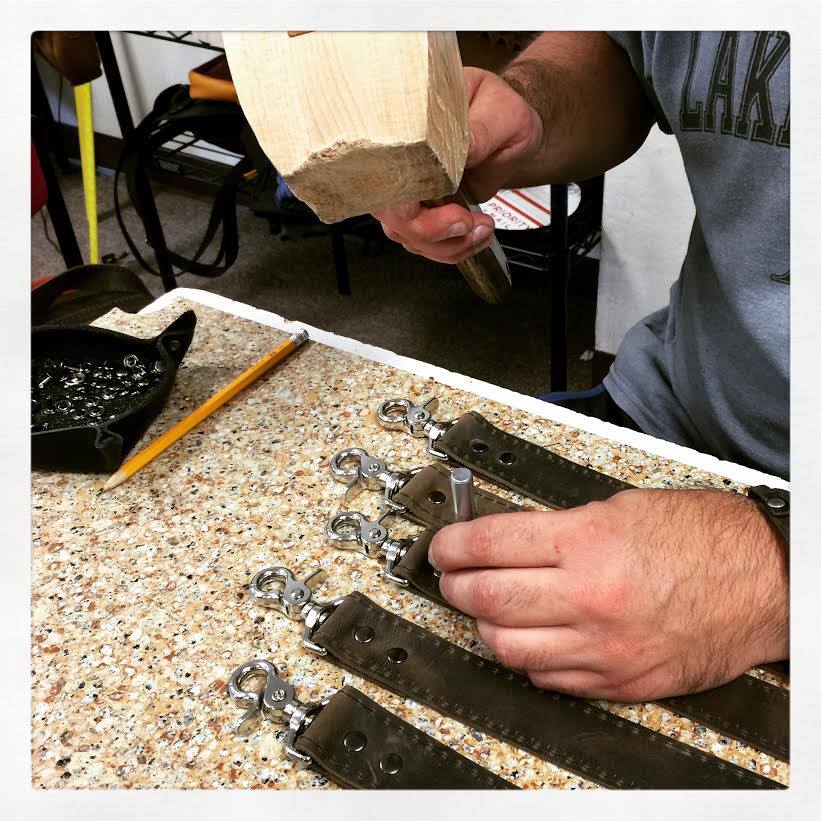 With all of our bags we create a custom set of features to meet unique needs of the specific purpose of the bag. Whether you're carrying an iPad, a gun, diapers or a camera, we've got a leather bag with everything you need and more to live up to that purpose. What is even better is you can know that you'll be able to enjoy this luxury for decades to come thanks to the care of the handcrafters and designers here at Copper River Bags.
Some Quick Links to the Products Featured in This Article: