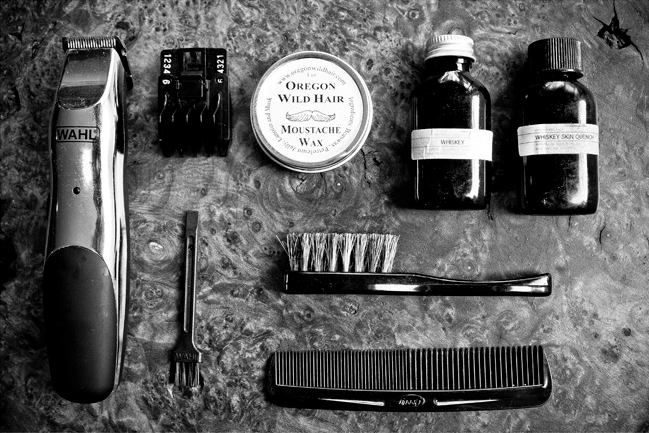 What in the world is a Dopp Kit you ask? I had the same question when we here at Copper River Bag Co introduced our Dopp Kit with our new line of travel bags. After I did a little research, this kit made perfect sense to me and I absolutely had to get one for myself. A Dopp Kit is a small toiletry bag used by both men and women to store grooming supplies. Simple, right? And even more so practical - the more and more I read about it – the more and more I found that everyone should have one, especially me.
Charles Doppelt, a leather-smith from Germany invented this handy little bag made out of leather back in the early 20th century. It was introduced as a "toilet bag", however, over the years, a more appropriate name of "Dopp Kit" became more and more widely used. In American culture, the word "toilet" has more of a dirty connotation to it. During the second world war, the Dopp kit became widely popular as these kits were introduced into the military. Samsonite purchased Doppelt's company in the 1970s in order to produce and register a trademark on the Dopp kit.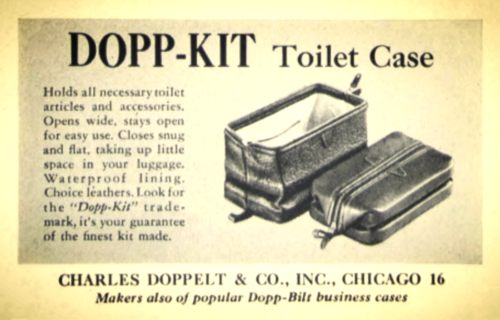 Order a Copper River Bag Dopp Kit https://bit.ly/doppkitsale22
So now that we have a little bit of history on the Dopp Kit, let's talk about some of the uses. Of course, the toiletry bag can be used for its intended use: to store all of your grooming supplies, shaving supplies (for the gentlemen), make-up (for the women...or hey, the men too), toothpaste, deodorant, lotion, shampoo and any other supplies you might need to have within arm's reach while preparing for the day. But overall, in today's day and age, the kit can be used for many other things. Basically, it can be used for anything to keep you organized; can be easily stored in your car, snugly in your suitcase, or carried around as an accessory item.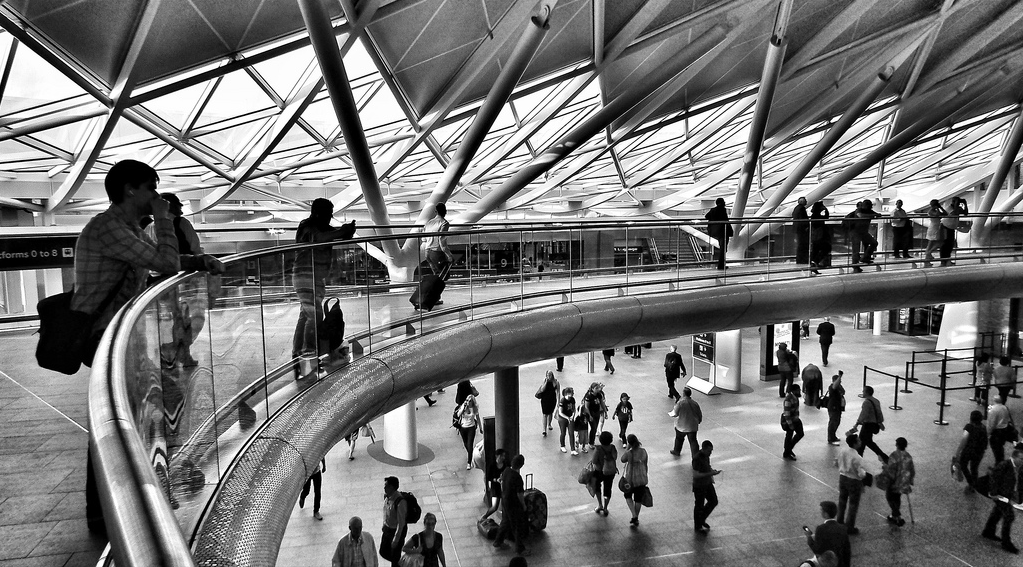 When traveling, whether it be for an overnight trip at Grandma's or a week long trip across the country, storing your toiletry supplies is essential. They can get messy and there's nothing more frustrating than to find that your toothpaste has exploded onto your freshly dry-cleaned garments, or having to unpack your entire duffel bag because your razor has mysteriously fallen to the bottom of the bag - or, in my case - inside of a sock (yes, this happens often, I don't know why...but not anymore!). So this is why it's important (and classy) to have a nice little organization to sometimes hectic traveling.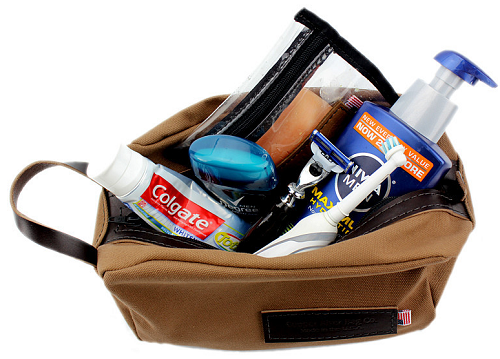 What are Dopp Kits made out of? Of course, the first dopp kit was invented out of leather but as time went on may other materials constructed this handy little bag. Sometimes very cheaply. When we here at Copper River Bag Co launched our travel bag line, we searched for some of the best materials out there. It was decided that an 18oz cotton duck material which is water resistant and will not tear on you would be the most practical for today's world. Inside of the kits are two organizational compartments, so that you can organize the toiletries appropriately for easy access. The rust-proof zipper makes the interior easy-to-access without the struggle that comes with lower quality zippers. Easy to grab and go with a Chocolate Lattigo leather handle on one side of the bag also adds a nice visual accent.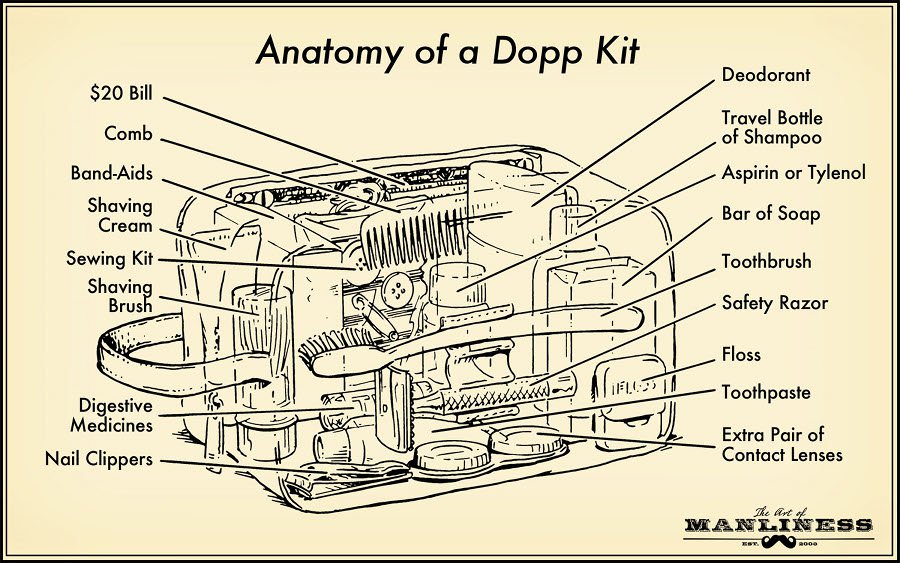 Our Dopp kits have a balanced mix convenience and classiness that fits in perfect with what we need when on the road or, of course, when in the bathroom. There's no way you can go wrong when you're super organized during your travels – no matter if it's down the street or on the other side of the world.
2015-10-23
Some Quick Links to the Products Featured in This Article: