Posted by Holly Williford on 16th Nov 2014
The clutch purse gets a bad name due to its impracticality, but we think that people are too quick to dismiss this classic style as frivolous. Although the clutch obviously presents some downsides to the wearer, people often forget all the benefits of this fabulous piece of fashion.
Besides with clutches like the ones we offer at Copper River Bag Co., it can be hard to say no to the clutch even if you want to. For example, it is hard to pass up the tasteful sunshine yellow of the BerkleyLeather Clutch- Sunrise and Vertical Brown Paisely that really gives this clutch some pop. Or, you may go for a more toned down version of the clutch like Berkley Leather Clutch- Black and Green Paisley. Regardless of the style, let us provide you with some perfectly valid reasons to fall for a purse here at Copper River Bag Co.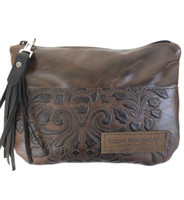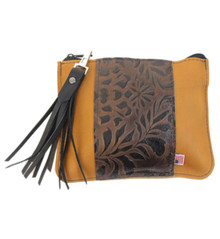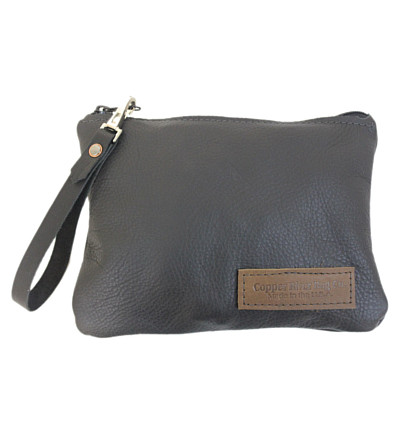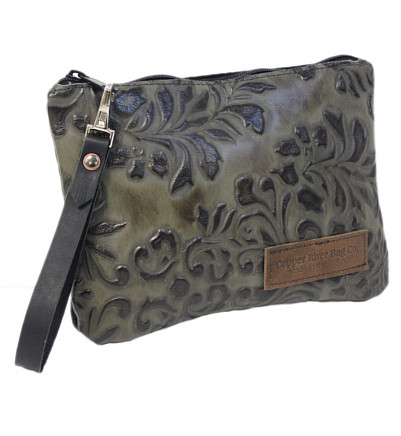 1.It Is Unique
Contemporary women often go for the most convenient style rather than branching out to more unusual items. We think this is a huge mistake that can make an individual's style rather stale! A clutch adds a splash of fun to the everyday fashions we are used to seeing all of the time to diversify the world of accessories.
2.It Makes you Go Minimalistic
Have you been meaning to carry around less baggage in general? Well, reducing the amount of clutter in your purse is a great way to start! Clutches force us to select only the most important items in the purse due to the limited amount of space.
3.Feel Contemporary
The clean edges and boxy feel of clutches make them have a modern feel that you just don't get from other purses. The clutch is the perfect addition to any edgy outfit that you want to add a little bit of extra oomph to, so you really feel like the modern woman you are inside and out.
4.Be Low Maintenance
What we really love about the clutch is that you can just grab it without any fuss! You don't have to haul it around on your shoulder like you are carrying around an extra awkward limb that will hinder your enjoyment of all sorts of events- especially ones that involve a lot of walking or dancing.
5.Cheap Wardrobe Refresher
Sometimes us ladies just need a new touch of something different to our everyday style. Rather than investing in all new clothes, adding a new style of purse into the mix can give you that change you've been craving for so long.
6. Give Your Shoulders, Neck and Back a Break
Carrying around a heavy shoulder bag puts a tremendous amount of strain on the body. Anyone who has hauled around a huge purse for a long walk knows that it is uncomfortable and annoying. By using a lightweight clutch you do your body a favor by not adding on all of the extra weight of makeup, car keys, moisturizer and all those random things you carry around in your larger purse.
Go Ahead and Treat Yourself
With this many new reasons to buy a new purse, it'd be silly to say no. Check out our wide collection of leatherclutch purses right here at Copper River Bag Company to find a high quality and stylish clutch.