Posted by Holly Williford on 1st Jan 2015
Full disclosure: I'm a writer. I need zero reasons to buy awesome notebooks other than the fact it would empty out my pocketbook on a consistent basis when I should actually be spending money on other normal people things. However, every now and again it seems appropriate to invest in a notebook of the highest quality like the Chesapeake Distressed Tan Leather Snap Sketch Pad Journal.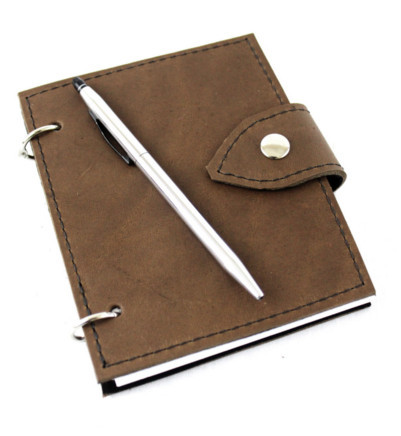 1.Inspiration
Sometimes we need a little extra something to move the inspiration out through our fingertips. Just having a new notebook can do that. Having a luxury notebook may even amplify that effect for some individuals.
2.Keepsake
If you want a notebook that will double as a keepsake, having a high quality one that will out last time is a good idea. The protective leather binding will keep the pages intact and safe from damage of the outside elements.
3.A Gift
Know a writer? An artist? A leather notebook is a thoughtful and lasting gift that will help show your support for their creative endeavors. Trust us, they'll be elated when they unwrap this gift!
4.Professional Purposes
Need a notebook that'll make you look good in a professional setting? Leather binding ain't no joke! It'll make you look like you take your life and your job seriously, and that is a good impression to give employers, clients, co-workers or whoever.
5.Indicate Importance
Family chores, plans, employee hours, inventory? Need a notebook that indicates the importance of what is inside of the notebook? A fancy notebook will help remind whoever needs to be looking/writing in it the importance of the content.
6.Style
Are you fashion junky? Who says accessories can't extend to office supplies! The classy texture and colors of leather never go out of style, so this is a notebook you could carry over multiple fashion seasons.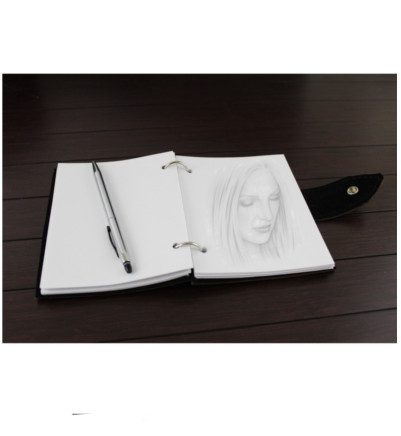 7.Travel
Are you going on a trip where you know you'll be journaling or writing? Having a special notebook to commemorate the experience is a good service to the importance of the trip you are going to take.
8.New Beginnings
Are you trying to turn a page in your life? Sometimes journaling the experience can help keep the momentum of the change going and have a special notebook to do so certainly wouldn't hurt anything.
9.Dedicate
Do you have a project you absolutely need to work on, but you keep putting off anyways. Purchasing a special notebook where you must dedicate the time to work on it is a good way to help one motivate!
10.A Little Self Love
Sometimes a gift to yourself is just what the doctor ordered. A leather notepad is a fine gift to thank yourself for being so awesome.
In Conclusion
Take a look at our notebook section to if there is something that strikes your fancy. We have a wide variety of notebooks all produced with the promised Copper River Bags quality!